What is the gender gap in the technology sector like for women?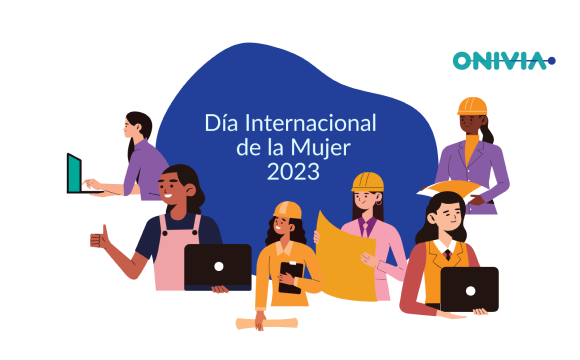 The technology industry as a necessary vehicle for equality
The United Nations (UN) decreed 8 March as International Women's Day in 1975 with the aim of seeking equality and non-discrimination. But why this day? The day was taken symbolically to remember that in 1911, 140 women were killed in a fire set by the Triangle Shirtwaist Company. Today, the date resonates strongly and we wanted to take advantage of it and throw some data on the 2030 Agenda for Sustainable Development goal that places the areas of science, technology, engineering and mathematics as the main protagonists to promote the consolidation of more inclusive and friendly societies.
In this context, the incorporation of girls, young women and women in these fields is crucial to reduce the gender gap and contribute to equality in the IT industry. The main problem in the technology sector is the lack of appropriately experienced and trained ICT professionals, especially among the female sector. It is not surprising to label the area as masculinised, as the figures are clear: one in three Spanish companies has female ICT specialists, and only 6% have at least 50% of their specialists being women. The issue, according to experts in the field, lies in the lack of STEAM (Science, Technology, Engineering and Mathematics) graduates.
According to the 'Data and Figures 2022-2023' report carried out by the Ministry of Education and Vocational Training, of the students enrolled in the 2020-2021 academic year, 55.3% of the total were women. A reality that supports the data collected in the report 'Equality in Figures 2022', which indicates that only 29% of young people enrolled in engineering degrees are women. The percentage is even lower in degrees such as Computer Science, with 13.4% in university degrees. These data are transferred from the educational sphere to the labour sphere, as only 23% of the people working in the ICT sector are women. This is confirmed by a study by the National Telecommunications and Information Society Observatory (ONTSI) in collaboration with the Women's Institute. Although this percentage is higher than in previous years, there is still a long way to go.
Positive figures for equality
The report 'Women and Innovation 2022' prepared by the Women, Science and Innovation Observatory (OMCI) under the Ministry of Science and Innovation, reflects some positive trends in this regard. Among them, 47% of Spanish professionals in the ICT sector have seen improved levels of gender equality in their organisation in the last two years, and another 62% believe that their skills and experience were valued above gender issues during the recruitment process for their first job.
At Onivia, we are committed to improving these figures every day and have an equal management team, as well as a board of directors with a greater presence of women.