Our investors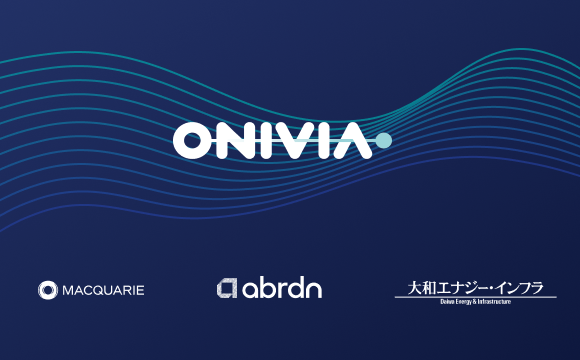 Onivia is based in Madrid and is jointly participate by Macquarie Capital, Aberdeen Standard Investments and Daiwa Energy & Infrastructure Co. Ltd.
About Macquarie Capital
Macquarie Capital specialises in infrastructure development with £18 billion currently under construction or development globally. Macquarie Capital's expertise in advancing and developing early stage infrastructure projects is increasingly being applied into the digital space. Over the past 18 months, the business has invested to increase its expertise in the digital infrastructure sector and has now made a number of digital acquisitions and investments in the UK, such as Voneus, and elsewhere.
Macquarie has operated in the Europe for 30 years, first opening its London headquarters in 1989. Macquarie Capital has been building its presence in Spain since 2010, investing and advising on transactions in the infrastructure sector and working in partnership with our Spanish clients around the world. In 2016, the business acted as investor, capital arranger and exclusive financial adviser on the acquisition of a circa 50 per cent stake in the Malaga Metro PPP.
https://www.macquarie.com/au/en/about/company/macquarie-capital.html
About Aberdeen Standard Investments
Aberdeen Standard Investments is dedicated to helping investors around the world reach their desired investment goals and broaden their financial horizons.
They provide investment products and solutions to their clients across the world. Their breadth of investment capabilities is extensive and among the most innovative within the market. They are a truly global asset manager, with offices in over 40 locations and investment centres in more than 20 locations.
https://www.aberdeenstandard.com/en
About Daiwa Energy & Infrastructure Co. Ltd.
Daiwa Energy & Infrastructure Co. Ltd., is a core strategic arm of the Daiwa Securities Group that invests in the area of energy and infrastructure. DEI will accelerate the investments into telecommunications business and support the improvement of its quality, technological development and innovation in the world.
DEI will support the management team for the expansion and development of Onivia's business.
http://www.daiwa-ei.jp/en/index.html