Arjun Infrastructure Partners invests alongside Macquarie Capital in Spanish fibre network Onivia as part of continued growth plan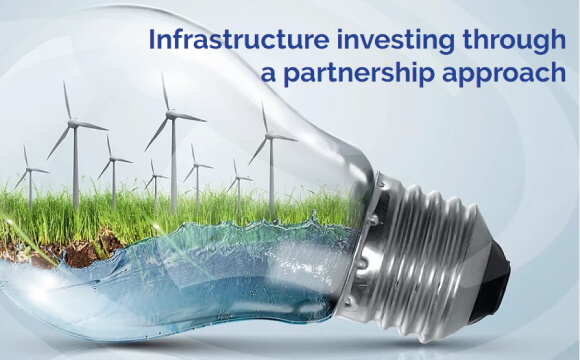 MADRID, 24 FEBRUARY 2022 – Macquarie Capital has today announced that it has brought on-board long-term investor, Arjun Infrastructure Partners ("Arjun"), into Spain's Onivia wholesale fibre network, subject to customary regulatory and other approvals.
Arjun, an independent infrastructure asset manager with €4 billion of capital under management, will support Macquarie Capital's plans to continue to grow and expand the Onivia wholesale fibre business in Spain.
Onivia is Spain's first independent fibre network operator and was formed when Macquarie Capital and Aberdeen Standard Investments acquired a fibre-to-the-home (FTTH) network with one million homes from MasMovil in 2019, providing greater choice for consumers in Spain's five largest cities. Daiwa Energy and Infrastructure has also joined since then as an additional minority investor.
Onivia has now doubled in size, following the acquisition of a majority stake in a rural FTTH business in 2021. The scale of the combined network gives Onivia a truly national presence and enables consumers in more remote parts of Spain to also benefit from greater access to ultrafast, reliable broadband.
Demand for reliable high speed internet connectivity is expected to continue to grow significantly, as many of Spain's workforce take the opportunity to work with more flexibility from home. The Spanish government has set an ambitious target that 100 per cent of the Spanish population should have access to internet speeds in excess of 100 Mbps by 2025 (1).
Mark Bradshaw, Global Head of Infrastructure & Energy Capital at Macquarie Capital said: "The dynamic evolution of the telecommunications market in Spain is opening up interesting growth opportunities and partnerships – and we need to ensure that Onivia is well positioned to benefit from these future market changes. Together with Arjun and our other partners, we are looking forward to expanding fibre broadband infrastructure across the country, connecting people and businesses to drive the economic recovery."
Surinder Toor, Managing Partner of Arjun Infrastructure Partners said: "Onivia presents an excellent opportunity for our investors to invest in a high-quality digital asset that presents core infrastructure characteristics, and to partner with an experienced investor like Macquarie Capital, who have grown the business and understand the market. We look forward to working with other shareholders and the management team, to expand Onivia's footprint and connect businesses and communities."
Jose Antonio Vázquez Blanco, Chief Executive Officer of Onivia, said: "We are delighted to welcome Arjun on-board to support Onivia's growth and its consolidation as the first neutral and independent network operator in Spain. The investment helps us deliver a more flexible and secure broadband bitstream service for both large and small internet service providers, boosting competition in the broadband market and reducing the digital divide between urban and rural areas in Spain."
(1) European Commission: Shaping Europe's digital future: Broadband in Spain: https://digital-strategy.ec.europa.eu/en/policies/broadband-spain
About Macquarie Capital
Macquarie Capital is the advisory, capital markets and principal investment arm of Macquarie Group. The business combines specialist expertise, innovative advice and flexible capital solutions to help our clients and partners make opportunity reality. Our global corporate M&A, advisory, investing, development and equities capabilities are underpinned by deep sector expertise and a full spectrum of capital solutions from debt, equity, and private capital raising and financing to investing our own capital to enable new opportunities.
Our Infrastructure and Energy Capital team invests Macquarie's balance sheet into infrastructure and energy projects and companies. With over 25 years' experience as a developer, investor and sponsor we combine deep technical expertise with flexible capital to deliver innovative projects.  Our team of over 120 experts invests in assets and companies across digital, energy transition and social infrastructure. By combining our expertise and unique capital solutions, we help clients and partners deliver sustainable, resilient, and efficient infrastructure assets for communities.  Find out more at www.macquarie.com
About Arjun Infrastructure Partners
Arjun Infrastructure Partners is an independent asset management company dedicated to executing and managing mid-market infrastructure investments. Founded in 2015, Arjun now manages €4 billion of capital on behalf of 20 prominent institutional investors.
Arjun's team of 28 professionals and a further 8 industry partners have extensive operational and financial experience in the utilities, energy & renewables, digital and transportation infrastructure sectors. We offer a proven ability to source bilateral investment opportunities and have a strong focus on ESG as part of our long-term, responsible asset management approach.
Arjun works in close partnership with its clients, offering transparency throughout the investment lifecycle. We provide customised solutions which enable our clients to achieve their specific investment objectives