Marieta del Rivero joins Onivia as Non-Executive Chairperson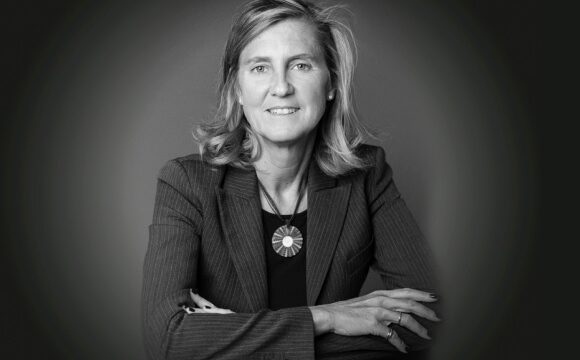 Marieta del Rivero, with more than 25 years of experience in the telecommunications sector, joins Onivia, presiding the company that reaches the Spanish market to contribute to the growth and flexibility of the sector.
Onivia was born in the market to offer wholesale access services over its fiber optic network to other operators as well as to Internet service providers (ISPs) and companies from other sectors.
Onivia, the first independent and neutral telecommunications operator of fiber to the home (FTTH) wholesale services, has incorporated Marieta del Rivero, as non-executive Chairperson of its Board of Directors. Onivia count on Macquarie Capital, as the main shareholder, and on Aberdeen Standard Investments and Daiwa Energy & Infrastructure Co. Ltd. as co-investors.
Its objective will be to ensure that the new operator fulfils with a strategic plan that includes, not only promoting growth in a key sector such as the FTTH, but also ensuring that a new value proposition reaches the Spanish market with the stamp of neutrality. This appointment comes a few weeks after the presentation of the company nationwide and the goal is for Del Rivero to contribute her extensive knowledge and global vision of the sector.
With more than 25 years of experience in the world of technology and the telecommunications sector, Marieta del Rivero has been Global Marketing Director for Telefonica, CEO of Nokia Iberia, Marketing Director for Amena (today Orange) and Xfera ( Yoigo today), among other positions.
She is currently Independent Director of Cellnex Telecom (IBEX35) and a member of its NRC and Independent Director of Gestamp Automoción. She is also a member of the Advisor Board of the Mutualidad de la Abogacía and is a member of the Board of the Spanish Association of Directors (AED) and is Vice-President of the International Forum of Women in Spain.
José Antonio Vázquez Blanco, CEO of Onivia stated: "The incorporation of Marieta to the team shows our strong commitment to Onivia's future success. Her 360º vision of the telecommunications sector and the digital environment will help us achieve our objectives. She is a great professional and we are delighted that she joins this project and brings all her experience."
For her part, Marieta del Rivero wanted to highlight: "The telecommunications industry in Spain is in a moment of great relevance. The arrival of 5G, the importance of fiber and the sharing of networks offering new more efficient business models make Onivia reach the market at the right time. I am proud to be part of this project. We have strong shareholders, a winning value proposition and a team with extensive experience. And something differentiating: we strengthen the bonds between people "
Marieta del Rivero has a degree in Economic and Business Sciences from the Autonomous University of Madrid, is an AMP from IESE and EP from Singularity University of California. She is Executive Coach by the ECC.
Welcome Marieta!